Why I am Quickly Losing Trust and Faith in Google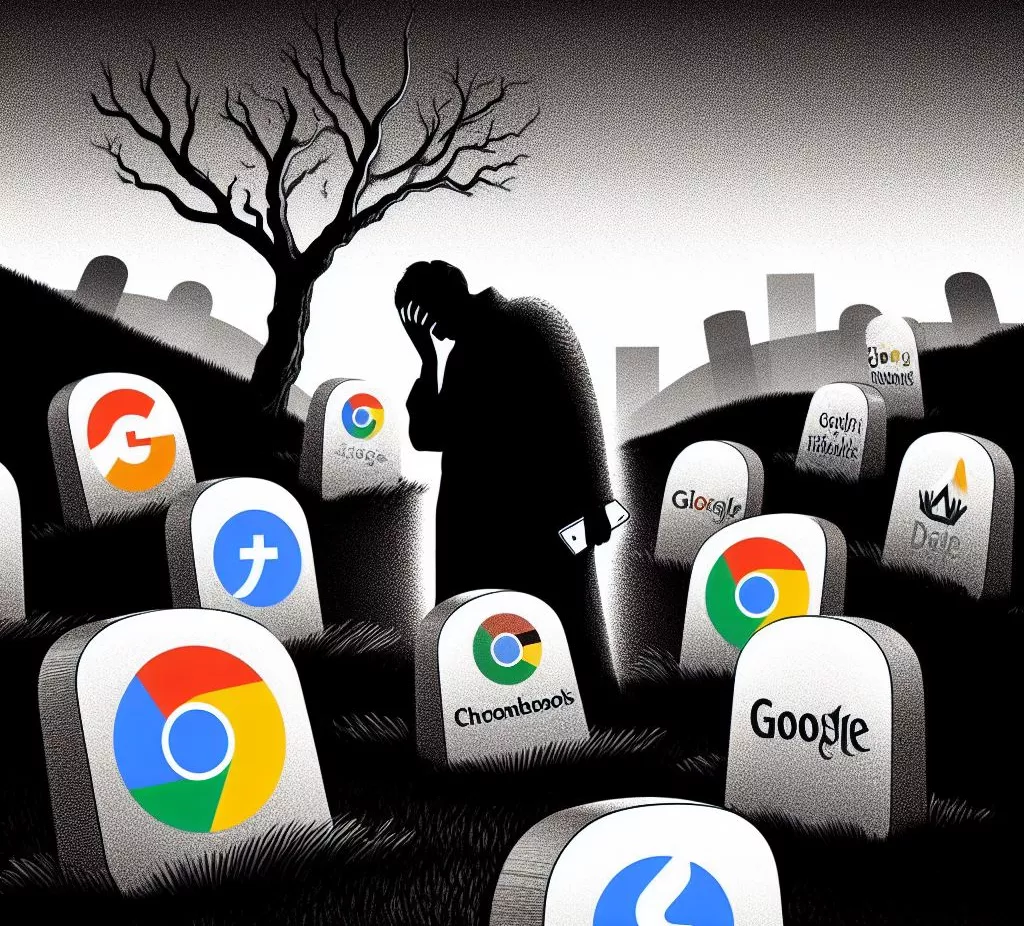 As a long-time Google fan, it pains me to say this, but I am starting to lose trust in some of Google's product decisions. I want to be clear - I still love Android, ChromeOS, Chrome, and many other Google offerings. Google takes user privacy and security very seriously. However, over the years, Google has developed a pattern of releasing several innovative products that showed a remarkable amount of potential, ultimately getting me hooked as a loyal user, and then eventually killing them off.
A few examples that had a big personal impact on me:
Google+ - This was my primary social network for years. I loved the granular privacy controls and the ability to separate friends into different circles. After investing so much time building up my network on Google+, it was discontinued.

Google Glass - I happily paid $1500 to be an early Glass Explorer. Just as the Glass technology was getting good and I had invested time in these apps, Google stopped consumer sales. The potential to assist people was lost. I was building several apps for Glass that would have benefited users:

A hurricane alert app that would notify users of approaching storms and provide safety instructions. This would have helped people stay safe in extreme weather. I had plans to expand this into a general emergency application and add other forms of severe weather such as flash floods, tornados, tsunamis and other localized emergencies that impact more people than standard hurricanes.
An Amber Alert app that would notify users of missing children in their area and provide details to watch out for. This could have helped locate missing kids.
A Silver Alert app for missing seniors with cognitive conditions like dementia. Again, this could have helped people in the community assist in finding missing elderly people who may be in danger. If you live in South Florida, this is a daily occurrence and often an emergency due to the extreme heat.

Google Helpouts - I made some side money offering tech support to others via this service. Google scrapped it after less than two years.

Google Reader - Hand's down the best RSS reader that was ever created... gone too soon.

Google Domains - I used this for my domain registrations until Google announced that they were going to wind down the service and sell it to SquareSpace. I appreciated Google's approach to simple domain registration without trying to cram other services down our throats. I have nothing against the product that SquareSpace offers, but their focus will always be on the site builder and not a simple domain registration service.

First-Party Chromebooks - The Pixelbook was one of the best Chromebooks ever made, and to date, it has the best keyboard ever put on a laptop (and yes, I will fight any Thinkpad owner who feels otherwise). The Pixelbook Go and Chromebook Pixel were also spectacular Chromebooks that raised the bar for other manufacturers to stop creating so many high-end Chromebooks and start to create devices that appeal to power-users. Yes, the Pixel Slate was a flop, but I will forgive them for that one. Sadly, Google has decided to completely kill off all first-party Chromebooks, which has caused several manufacturers to revert to their old ways and flood the market with low-end budget devices that will likely disappoint customers.
Furthermore, I pay Google over $130 a month for various services and products, I know you cannot expect to have everything for free, and I have no problem paying for products and services that I rely on. I also believe in the concept of voting with my wallet to show a company what I want if they wish to keep me as a customer.
I love Chrome OS and Android and can't see myself switching. However, I'm wary of trusting more data and workflows to innovative Google products like NotebookLM, as they may just be killed off in a couple of years... or months...
This gives me pause, even with products like Chrome OS that I've invested so much time in creating a massive amount of content around, including a series of books, dozens of blog entries, and dozens of tutorials. What if Google decides to wind down Chrome OS development? To be completely clear, I don't ever see this happening, but what if?
I do believe Android, ChromeOS, Google Search, GMail, Google Drive and Google Compute are on a short list of "safe" projects that Google will never kill, but there are several other projects that I do have some concerns about being killed at some point, such as:
Google Voice
Google Fi
Google Duo
Notebook LM
Google Keep
Most of the reasons why I feel these products are most at risk are because there is either very little profit (in the case of Fi) or no path to monetization with the service. People would go nuts if they had to pay for Google Keep or started too get ads in Google Voice/Google Duo. Google is a business, after all, and if they cannot charge money for a product, they need to subsidize the cost of running the product with ads.
I don't think Google sets out to disappoint its users. Many of their short-lived products have left a sour taste in my mouth. I have no plans to completely remove Google's services from my life, but I do fully intend to re-think how much trust I put in Google's services.