Tips For Surviving Jury Duty In Miami-Dade County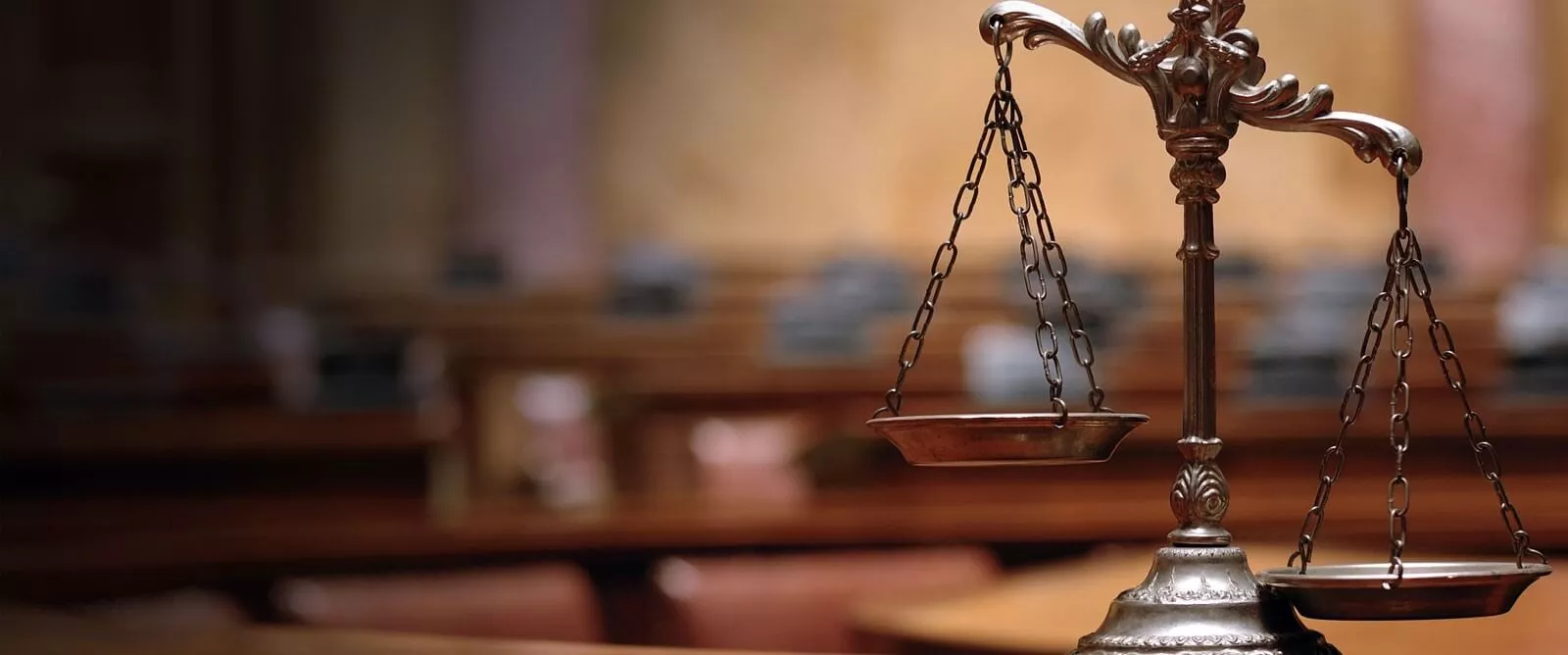 I can honestly say that I don't know anyone who actually gets excited with they receive a Jury Duty Summons in the mail and if there is a person like that, I can say that I am not one of them. Serving in a Jury may not be the most exciting event and may even post a bit of an inconvenience for you but it is a civic duty that all American Citizens should feel honored to take part in as it is the cornerstone of our justice system. This blog post is going to give some tips that I learned while serving my Jury Duty term this week. These tips are mainly for residents of Miami-Dade County so you should check with your county to see if the policies and rules vary.
When You Get Your Summons
You will receive your summons in the mail roughly a month before your scheduled date. When you get your summons, make sure you read it fully so you see the start date. You should mark the entire week (Monday-Friday) beginning with the "Start Date" on your calendar. In many cases, you will only serve one day but you will not know this until you report.
Now is the time to notify your employer that you have Jury Duty. Many employers may ask for a photo-copy of your summons so be prepared to provide this. Under Florida law, employers are not permitted to terminate your employment or take any action against employees serving jury duty and in many cases, they are also required to compensate you. If you are self-employed, unemployed or serving on a "day off" of work, the court system will compensate you at a rate of $15 per day.
Your summons includes a few important pieces of information including the Start Date, Name of Court, Courthouse and Juror Number. The Summons tears into 3 parts – a parking pass, a affidavit and your juror badge – it is best to fill out theAffidavit now but keep all of the parts together.
It is important that you do not ignore your Jury Duty Summons as this may land you in a courtroom answering to contempt charges. If you are unable to serve at your scheduled date, you should follow the instructions on the reverse of your Jury Duty Summons for instructions to reschedule.
From this point, you just go about your normal life until the Friday Night before the "Start Date" printed on your Jury Summons. You will need to check the Juror's Section of the Miami-Dade Court Clerk's Website to see when you are scheduled to appear. You will need to know your Juror Number which is also printed on your Summons as well as the Court House – There are two; the Richard Gerstein Courthouse and the Miami-Dade Courthouse – Make sure you select the right one. The Juror site also has the addresses of the courthouse if needed.
Miami-Dade County uses a "one day, one case" system which normally means that you will only serve one day – unless you get selected for a trial in which you will serve until the completion of the trial. Federal and District courts often have longer terms and you may serve on multiple trials or one long one.
Reporting for Jury Duty
Miami-Dade County Jurors are required to be checked in at 8:00 AM on the day they are scheduled. You should plan on being there between 20 and 30 minutes early to allow you time to park and go through Security. Pro-tip: Take a Uber – yes there is a cost for this but it is worth it to avoid the headache. Parking is free for jurors but you must make sure you are parked in the Juror Lot. The top portion of your Jury Duty Summons should be left on your dashboard and shown to the parking attendant.
Attire
You should be dressed as you would in a casual office environment. I wore a button up shirt, slacks and dress shoes. There is no need to wear your finest clothes. Avoid wearing anything that shows too much skin or clothes with holes. Work uniforms and short pants are not permitted. You may want to consider a light coat if you are the type of person to get cold.
Security Checkpoint
Upon entering the courthouse, you will be directed to pass through an airport style security checkpoint. This includes going through a metal detector and your personal items will be sent through an X-Ray. You will not have to take off your shoes but you will need to remove your belt. The following items are not permitted;
Weapons (duh)
Illegal Drugs (duh)
Explosives (duh)
Liquids – bring an empty water bottle and fill it up after you go through the security checkpoint
Really this list is common sense but as someone who normally carries a multi-tool with me everywhere I go, I had to leave this at home.
What To Bring
Sadly the Miami-Dade County Courts do not publish a list of what is allowed and what is not. Here is a list of things you should bring with you.
A Pen – This will be useful for filling out paperwork. The court does have pens for Jurors to use but I prefer to bring my own.
Entertainment – More on this later
A Empty Water-bottle – You should bring a refillable bottle so you can avoid paying for bottles of water. It is important that this bottle is empty as security will not allow you to enter if full. You will need to be ready to show the security officer that the bottle is empty – they will ask.
Water Flavoring – You may want to bring flavoring packets to add to your water if you do not like the taste of water or simply get bored with it. Crystal Lite Packets are perfect to just toss in to your backpack.
Money – The courthouse has a small snack bar accessible in the Jury Pool Room which you can buy a selection of breakfast and lunch items. The prices are reasonable so $20.00 per day should be plenty. They do take credit cards as well if you do not carry cash.
Lunch – Jurors are permitted to bring their own lunch and store it in the refrigerator located in the Jury Pool Room. Please remember not to bring in any beverages. You can either bring an empty water bottle or purchase beverages in the snack bar.
Snacks – You should bring a few snacks if you wish.
A Phone Charger – It is best to bring your own however there are a few available for purchase in the snack bar.
A USB Battery Pack – There are a few outlets in the Jury Pool Room but they tend to fill up fast with Laptop users. I personally brought myRAVPower 20100 as it supports USB Type-C Power Delivery which not only allows me to charge my phone but my Chromebook and Nintendo Switch. Just make sure you bring a few USB Cables for your devices.
Can I Bring My Laptop or Tablet?
IMPORTANT NOTE : Please read your summons carefully as there may be restrictions based on the Jury Duty type. If you are assigned to a Federal courthouse or a US District Courthouse, you are normally NOT PERMITTED to bring electronic devices with the exception of a Mobile Phone. If you are in County Court, read on.
This is a question that is not mentioned on the Miami-Dade Court Website but I am happy to report that the answer is a definite YES!!! They even have free WiFi in the Jury Pool Area. The WiFi is not very fast so streaming media may be limited so tether to your mobile phone if you have a tethering plan.
If you want to bring a laptop, I strongly advise you leave the gaming laptop at home and limit yourself to more energy efficient options such as a Chromebook or Tablet. Devices like the Samsung Chromebook Plus are perfect as the battery will easily get you through the full day. Furthermore Tablets and Laptops can be recharged via the USB Battery Bank so you wont need to hover around the power outlets. Chromebooks and Tablets also have another advantage as you can download Netflix and YouTube content for offline viewing if you have a subscription. Needless to say, I brought my Pixelbook with me.
I should not need to say this but I will. If you do plan to bring a laptop or tablet, make sure you bring a set of headphones. There is nothing worse than listening to someone's content – this is made even worse with 50-100 people also watching their laptops. You should also listen at a low volume so you can hear the announcements.
Other Entertainment
If you are someone who does not want to bring a Laptop or Tablet, there are plenty of other options. You can bring some books to catch up on your reading. You can also bring other work with you to do such as homework. There are a few tables for Juror use but these fill up fast. I was sitting at a table with a architect going over blueprints and 2 others working on their computers.
If you are a gamer, feel free to bring your favorite portable console. I saw people with Gameboys, Play Station Vita's and even a few with the Nintendo Switch. I wish I brought my Nintendo Switch to play some Hyrule Warriors. If you are planning to bring a portable game console, don't forget the chargers.
The Court Clerks also play several DVDs throughout the day on TVs that are spread over the Jury Pool Room. I personally did not like the movie selections but that is just my personal taste.
You are also allowed to use your cell phone, just keep your voice volume to a minimum as not to disturb others. Texting/Instant Messenger is by far the best option.
Do's and Don'ts
I just want to close this post with a few do's and don'ts.
Do's

Don'ts

Read and follow the instructions on your summons
Show up
Bring entertainment
Follow all verbal instructions given by courtroom staff. They are very helpful and open to answer any questions you may have

Ignore your summons
Not show up
Research any case you may be on by yourself – this is important as you are only permitted to use evidence given in the courtroom if selected for a jury.
Look for excuses to get out of jury duty.
Be Negative
Blast music or listen to content without headphones
If you are selected for a Jury, do not talk about the case until instructed in the Jury Deliberation Room. This includes family members, the media, other jurors, attorneys, other people involved in the case and random people in the hall. This restriction will be lifted once you are released from service.
Post anything related to your case on social media
Look up any parties involved in your case on social media
Get insulted if you are not selected for a Jury.