Why I Root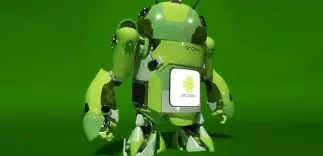 Rooting an Android Phone is seen as a right of passage to adulthood within the groups I personally associate with. While rooting your Android Phone is not a necessity as we enjoy a lot more freedom than other mobile platforms, rooting does open up a whole new world of possibilities. I am encouraging all Android Users to share the reasons why they root on their favorite social media sites with the hashtag "#WhyIRoot". Here are the reasons that I personally root my devices.
Disclaimer: This Page Has Been Archived
Please note that this blog post has been archived and may contain information that is outdated, defunct, or covers topics that are no longer of interest. It is being kept available solely for reference purposes, in case others might find portions of it useful.
For more recent and up-to-date tutorials, I recommend visiting KMyers.me or other websites that specialize in the topic you are interested in. It is always advisable to seek the most current information to ensure accuracy and relevance.
SSH Tunneling All Traffic
I cringe when I have to connect my beloved devices to hotel, public or other untrusted WiFi Networks. When I do however, I always tunnel all of the traffic through a SSH tunnel to a trusted server that is under my control. I use an application known as SSH Tunnel, which is FREE on the Google Play Store to route all traffic through a persistent SSH Tunnel. This application requires root access to route ALL traffic as well as IP Tables and Busy Box. You can accomplish a simple tunnel without root access but this does not suite all of my needs.
Aside from providing a secure path for my precious internet traffic, this SSH Tunnel also acts as a bridge into my home PC Network so I can securely access files and machines at home.
CPU Tuning
I love to travel to various Theme Parks across the country and I sometimes need to take measures to ensure that my phone can last all day on a charge while still maintaining an active data connection. I will normally undervolt/underclock my phone's CPU while at the park. These controls do require root access to modify.
USB OTG Mounting
32 GB of Storage on my tablet just doesn't cut it for some uses so I normally carry a USB Flash Drive that has both a full sized USB as well as a MicroUSB port. This allows me to transfer large files between devices. Unfortunately Google does their best to limit the use of these drives on Android but thanks to a simple root application, USB mounting can be easily restored.
This is why I root, why do you root?